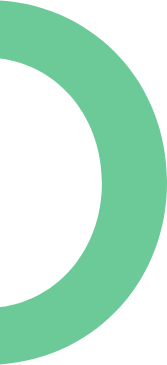 Excel Summer Series: Throwing your Kiddos a Backyard Bash
Excel Homes has been inspired by the summer heat, good company, BBQ season and most importantly enjoying family time. Excel has come up with a promotion that you can't miss! We want to inspire your backyard party and upgrade your new Excel backyard. Right now when you buy a new home with us, we are including up to $10,000* worth of landscaping and fencing! The Backyard Party Event has started just in time to inspire the summer fun. Now that the backyard has been set up… let's invite the kiddos!
Choose a theme
The theme is as much for the kids as it is the parents. Once you choose a theme, you will find that all the party planning becomes easier and falls into place. Some great themes include Pirate, Camping, Construction, Mermaid, Safari and the list goes on.
The best theme we've encountered is inspired by ABC's Wipeout show. It's a water-obstacle-filled party that kids will go wild over! Not only does this theme provide hours of entertainment, but it can also keep the kidlets cool in the summer heat.
Provide fast fun food
Once you choose the backyard party theme you will find that food ideas will follow. The kid's will want two things out of the spread; fast and fun. They won't want to take time away from playing with their friends, so a great way to go is finger food. Bonus! Less cleanup for the adults as there won't be any dishes.
Skip the cake, and do bite size cupcakes. Skip the vegetable trays, and put them in hand held personal dippers (less germs)! Instead of a fruit tray, do fruit shish kabobs. Instead of being on the grill and doing hot dogs, do mini corn dogs. You get the idea… find more snack inspirations here.
Alternatives to traditional presents
We all know the stress that the present situation can put on the guest as well as the host. So make it simple and let your guests know in your invitation one of three options:
ONE: Your child's presence is the present. Skip the gifts and focus on the quality time the group will have together!
TWO: Ask if they choose to bring a present, to keep it true to the theme. So if it's Dr.Seuss themed they could please bring their favourite Dr.Seuss book or toy. If the theme is Shopkins/ Barbies/Teddies/Lego your child will get a collection of a lifetime!
THREE: Brainstorm with your child on charities they would like to donate to, and you can even keep it true to the theme. You can ask the guests to bring a donation to the charity chosen, for example if you have a Safari theme you can choose to adopt an elephant as a collective group.
After all that backyard party advice we hope that you and your children come in to chat about the epic Summer Backyard Event! Your brand new landscaping and fence are waiting for you. Have a great summer with the kids!
Click hereExcel Communities to find a find a Sales Centre in your preferred community!
*Availability, inclusions and value of promotion will vary by community, product type and lot. Promotion on pre-sale homes only not spec homes. Terms, conditions, pricing and availability are subject to change without notice. Please see your Area Manager for full details. E. & O.E.