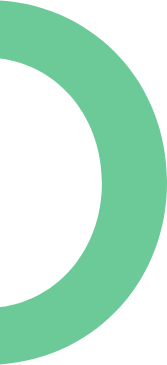 Excel Summer Series: Learn How to Grill Like a Boss
Excel Homes has been inspired by the summer heat, good company and BBQ season and has come up with a promotion that you can't miss! The most important element to a party is…food, food, food, so we want to inspire your backyard cooking and upgrade your new Excel backyard. Right now when you buy a new home with us, we are including up to $10,000* worth of landscaping and fencing! The Backyard Party Event has started just in time to inspire the summer fun. Now that the backyard has been set up… let's start the BBQ prep!
Save days and get the same result
We all know the long hours it takes to make spareribs and briskets with that fall apart in your mouth goodness, the kind you see on the Food Network. Most of us don't have that kind of time to commit to the BBQ, so here are the steps for getting the same results in just a portion of the time;
Pick your favourite meat
Rub Worcestershire sauce on the meat
Rub meat with Texas BBQ rub which you can purchase here
Or you can make your own homemade rub! We found a great recipe that takes 15 min to put together. Check out this secret family recipe here
Tent the finished product and enjoy a pre-dinner cocktail
Once your meat has been cooked to your liking, rest it on a clean platter tented with foil for about 10 minutes. We have all seen people use this trick, but we had no idea why. This step allows the juices to redistribute and have a chance to run evenly throughout the cut.
On a side note… achieving your meat cooked to your liking requires a perfect temp, technique and cut. Here's an awesome cheat sheet for when you're trying to create perfection on the grill. When you're in the restaurants trusting the chef's to cook your steak to your preference it's a different story, and you need to be able to speak the same language. So remember the colour spectrum below before you order your next filet mignon. Delish!
Say no to boring fruits and veggies
The best kept secret in the veggie department is a grill basket. It's great for foods that might fall through the grill rack or that may be too timely to turn over one by one such as asparagus and tofu.
Fruit on the grill? We know this seems unusual at first, but imagine the sugars in the fruit caramelizing and creating the perfect contrast between the smoky grill and the sweet fruit! Yummmm! Now to shock you one more time… grill a beautiful slice of watermelon. Toss the slice with arugula and balsamic dressing to make a perfect summer watermelon salad.
Grilling Pineapple on the BBQ is always a crowd pleaser! Check out the simple recipe here.

After all that grilling advice we hope that you come in to chat about the epic Summer Backyard Event! Your brand new landscaping and fence are waiting for you. Have a great Stampede dinner on the backyard grill!
Click here to find a find a Sales Centre in your preferred community!
*Availability, inclusions and value of promotion will vary by community, product type and lot. Promotion on pre-sale homes only not spec homes. Terms, conditions, pricing and availability are subject to change without notice. Please see your Area Manager for full details. E. & O.E.