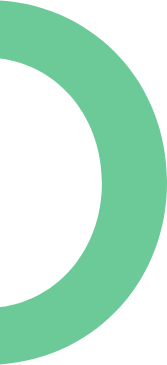 Excel Summer Series: How to Throw an Epic Backyard Party in Three Easy Steps
Excel Homes has been inspired by the summer heat, good company and BBQ season and has come up with a promotion that you can't miss! The most important element to a party is… location, location, location, so we want to inspire your backyard bash and upgrade your new Excel backyard. Right now when you buy a new home with us, we are including up to $10,000* worth of landscaping and fencing! The Backyard Party Event has started just in time to inspire the summer fun. Now that the backyard location has been set… let's start the party prep!
Step One: Make a summer cocktail and have food
Have some fun with the drinks and feature a seasonal summer cocktail. Whether it's a Spiked Watermelon or a flirty Non-Alcoholic Sangria recipe, people will be thirsting for a tasty bevy. These cocktails and mocktails are sure to get the party started!
The easiest way to have great eats and a variety of appy's, main dishes and desserts is to have a potluck. People love to bring something to an event to help out the host and hostess, so let people choose their best dish and sharesies. Check out the Perfect Potluck website, which allows people to post what they are bringing to make sure there are enough of every course as well as no repeats.
Step Two: Invite different crews

Inviting separate friend groups to individual parties is advice of the past. Invite your best buddies from all of your different friend circles. Your softball team is sure to bond with your coworkers over this epic backyard party!
Step Three: Keep the beats going from day to night
Everyone knows this is a make or break element of any party. The tunes can be a life saver especially at the beginning of the night, when only few guest have arrived and the party isn't in full swing. Music will also set the tone of the party; so become a DJ and start the party with something a little snappy like "Summer Wind" by Michael Buble, and end with songs like "Summer" by Calvin Harris. You want the backyard party to crescendo into the early hours of the morning. Visit the Time Out New York website to find out the 50 best summer songs ever made. Or if you're looking for more of a set it and forget it playlist, check out Google play and pick from one of their upbeat summer playlists in multiple genres.
The Excel Team looks forward to your visit to chat about this epic Summer Backyard Event! Your brand new home complete with landscaping and fencing are waiting for you! Have a safe and happy summer!
Click here to find a find a Sales Centre in your preferred community!
*Availability, inclusions and value of promotion will vary by community, product type and lot. Promotion on pre-sale homes only not spec homes. Terms, conditions, pricing and availability are subject to change without notice. Please see your Area Manager for full details. E. & O.E.