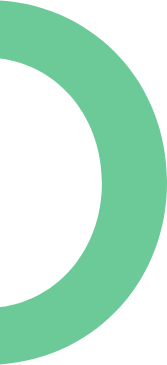 Excel Homes Organization Series: Lovely Laundries
1. Hamper Helper. Place a hamper in every family member's bedroom and a larger three-part storage basket in the laundry. Make each person responsible for dividing up his or her clothes – into whites, darks and colours – before laundry day.
2. Rack'em Stack'em. Install wire shelving with a dry bar. Lay sweaters flat on top, and hang lighter articles, like blouses and shirts. If your laundry room isn't large enough to accommodate this, simply purchase an expandable drying rack.
3. Folding Fanatic. Add a countertop or install a fold down one above the washer and dryer, to sort and fold your clean laundry on. Use a cutting board to help fold towels and t-shirts neatly.
4. Iron On. Purchase a wall mounted ironing rack that can be folded away when not in use. Not enough space? A small portable board that sits on top of your washing machine is a great option.
5. Baskets and Buckets. Place stain remover, dryer balls and mesh laundry bags in storage baskets to help keep everything neat and organized.
6. Perfect Match. A small basket or pin board in your laundry to store single socks will make it easier to pair them up later.
7. Step Up. Keep a small fold-up step stool in the laundry room for accessing heavy containers of soap and supplies from high shelves.
8. Stains Be Gone.A laminated stain removal guide will come in handy when it's time to tackle those difficult wine, grass and grease stains.
9. Good for the Sole. Place a cushy, decorative bath mat or rug on your laundry room floor – it will brighten up the space and your feet will thank you for it.
10. Inspired Design. Given the amount of time you spend doing laundry, you might as well make the space pleasing to the eye. Throw a little paint on the walls, hang a picture or two, install some ambient light and bring in a portable speaker for listening to music.
- by Mhairri Woodhall