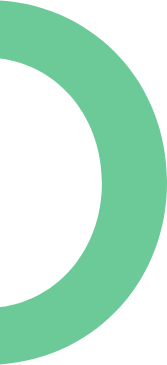 Empowered Expertise: International Women's Day #EmbraceEquity
March 8th marks a celebratory day of recognizing the achievements of women called "International Women's Day." Furthermore, this day empowers, educates and enforces positive movement towards gender equality. We reflect upon today by asking a few questions from our curated, diverse panel of female leaders about reflection, equality and embracing equity — which is also the IWD campaign this year.
Heather Cockerline: You can do anything you put your mind to." It sounds so hokey but it's absolutely true! You might find yourself out of your depth but it's an opportunity to learn something new and prove that you can do it.
Sarah Boyce: Speak to yourself the way that you would speak to your best friend – with loving kindness.
Kristina Plank: I would choose Princess Diana - she was such a remarkable woman who overcame many hurdles in her life. I admire her strength, compassion and kindness. Her ability to overcome challenges with grace and emerge stronger than ever is an inspiration.
Susan Henderson: Margaret Thatcher, what an incredible feat to become the first female Prime Minister of Great Britain in 1979! Oh, the stories she could tell about being one of the most influential women in the world during the 80s. What a spectacular career she had in politics.
Esther Zhang: It is crucial for women to support and empower each other. Lifting each other up means offering encouragement, providing opportunities, and standing in solidarity. When women uplift one another, they break down societal barriers, inspire confidence, and create a more equitable world.
Kristina Plank: When women support each other, incredible things happen. We rise by lifting others around us. You need a tribe of women around you who are endlessly devoted to helping you succeed. There's power in that. Every woman's success should be an inspiration to another. We're the strongest when we cheer each other on.

Michelle Hennessey: I have been blessed to have two recent leaders in my career who have only daughters and recognize the importance of providing women with every bit of equal opportunity to others in the workforce with similar drive/skills/experience/education. Not only did the leaders remove barriers but they also encouraged and created paths for me to advance in my career. Under these two leaders, I have not felt held back due to my gender in a male-dominated industry as I did earlier in my career. I am so grateful for this.
Alanah Holiday: I think we can all take steps that support equality. As human beings, we need to actively listen to everyone's perspectives, reflect on our own privileges, and advocate for equality in everything we do. No matter the task at hand, any person in the world has the potential to achieve anything they put their mind to.
Heather Cockerline: Work hard but work even harder at staying true to yourself, your morals, and your ethics. Don't sacrifice those things or your family for your career; it will never pay off and just isn't worth it in the long run.
Annie O'Hara: Find a task that makes you happy and you enjoy—and it's okay to change careers. It's terrifying and will have highs and lows. At the end of the day, forever is a very long time meaning that you have all the time to learn and grow as you go.

Sarah Boyce: I was convinced I would be Prime Minister of Canada. I had a really good social studies teacher in grade 6 that got me interested in government.
Alanah Holiday: Like most people, when I was younger, I truly had no clue what I wanted to do for the rest of my life. It's a lot to put on a young individual. I was always competitive with myself, a bit of a perfectionist, and was really only sure of one thing; no matter what I did, I wanted to be the best and ultimately successful.
Esther Zhang: Diversity in the workplace is important for several reasons. Firstly, it brings together people with different experiences, backgrounds, and perspectives, which can lead to more innovative and creative problem-solving. Secondly, it promotes fairness and equal opportunity for all employees, regardless of their race, gender, religion, or other personal characteristics. Thirdly, it helps companies to better understand and serve diverse markets and communities. Finally, it creates a more inclusive and welcoming work environment, improving employee morale, engagement, and retention.
Michelle Hennessey: Diversity, whether it be through gender, age, culture, etc. is important to create a balance and offer different perspectives. If everyone had the same personality/life experience/background, there would be a lot of conflicts and little room for innovation.
Cathey Tracey: When I started as an Area Manager, there weren't many women in that role. With hard work, I had to prove myself to most men in construction that I knew what I was doing and to be accepted in that role. A site supervisor once asked me many years ago why I wanted to know how homes were built and about construction in general. Since I was in sales, I didn't need to know how to build a home, just sell them. I told him that knowing about the construction process would make me a better salesperson. After that, I believed we turned a page as he started to teach me about home construction.
Susan Henderson: When I started my career in land development in the very early 1990's it was all men in the senior roles. The women worked in administrative roles in the office or as a saleswoman in a showhome. My first dinner at Calgary Home Builders Association (now Bild) was 99% men and 1% women. There were no women land developers! I am so happy to say that the change has been significant for women in our industry and we are blessed to have attracted many very bright and talented females to the industry.
Kristina Plank: "Keep your heels, head and standards high." - Coco Chanel
Heather Cockerline: "Be the woman who fixes another woman's crown without telling the world it was crooked."

Alanah Holiday: "Well-behaved women rarely make history." - Eleanor Roosevelt

Michelle Hennessey: "Never apologize for being a powerful woman."