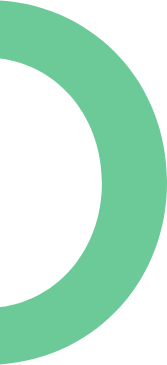 Start by making some beautiful print at home labels, then pick up a few mason jars or glass bottles, and raffia, and get a little creative in the kitchen!
Spice Rub. A sprinkle of this, a dash of that and you have a beautiful all-natural rub for meat, poultry or seafood. Hit up the bulk store for a bargain, or head to a specialty shop like the Silk Road Spice Merchant.
Scented Sugar. Infuse your sugar with aromatic edibles to add a delicate flavour and fragrance. Citrus peel, cinnamon, lavender or even dried rose petals are wonderful in baked goods, or to sweeten tea.
Infused Salt. A quarter cup of Kosher salt, a teaspoon of dry herbs or ground spices – like rosemary, garlic, porcini or truffle – and an air tight jar are all you need to create culinary magic.
3.

Flavoured Extracts. Your friends who bake will love receiving this gift. Each flavour requires only two ingredients and five minutes of prep time. Prepare large batches and you'll have your hostess gifts ready in less than an hour.
Caramel Bourbon Sauce. This decadent four-ingredient recipe is easy to make and lovely drizzled over ice cream, cakes or hot chocolate. As it's perishable, be sure to add a 'refrigerate me' label on the bottle.
Irish Cream. Baileys Coffee is a Christmas morning staple in many homes. Rather than giving the gift of store bought, whip up a batch (or ten) of your own. Irish Cream is super easy to make and homemade tastes just as good – if not better.
Hot Buttered Rum Mix. Make this hot buttered rum mix and you'll be the hit of every party. Give your DIY gift with a bottle of rum and you'll be invited back year after year.
Body Scrub. For your friends who prefer to be pampered, a homemade body scrub or milk bath is a lovely alternative. All you need is sugar, oil, citrus and touch of vanilla for this luxurious treatment.
- by Mhairri Woodhall