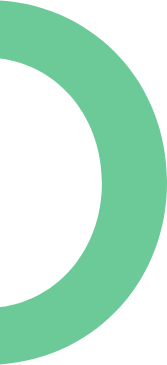 Infuse your home with the beauty of DIY Decorations this yuletide season.
'Tis the most wonderful season
of the year ... the one for decking your halls, tables, trees, porches and doors. Although we love store-bought decorations, there's something so special and enchanting about homespun DIY Christmas decorations that money simply cannot buy.
It doesn't matter if you've never picked up a glue gun, and more importantly, it doesn't matter whether your DYI decorations don't look perfect. Your guests and family will love them nonetheless.
Excel Homes spoke to interior designer Ashley Dolph of Designers Edge Interior Design for some holiday inspiration. From easy-to-make Christmas ornaments to simple table decorations from Mother Nature's bounty, to eye-catching holiday wreaths, we have you covered.
P.S. Ashley offers up her Christmas 2022 trends that you can incorporate into your DIY projects. They include anything with a pearly finish, navy blue, and this year's top colour, sage green, as well as wooden decorations and Christmas crackers.
For many of the ideas below, the Internet and Pinterest are chockfull of great recipes and tutorials.
Wreaths
A Christmas wreath truly sets the stage for the decorations inside, and gets you, your family and your guests, into the holiday spirit. Whether your style is a rustic farmhouse or glamorous, traditional or quirky, let your unique personality shine through. Go foraging during a nature walk or in your neighbour's garden to pick up holly bushes, ivy or evergreen shrubs and conifers, or simply head to your favourite garden centre. To start, you'll need your wreath form, whether it's homemade using hangers, or store-bought such as a Styrofoam wreath base. Then, layer with pine cones, eucalyptus, magnolia leaves (they sell heavenly), dried hydrangea and cinnamon sticks. For a natural look, fresh items are perfect. You can also add ornaments, and bows; there are endless possibilities.
Customized Napkins
Nothing personalizes your Christmas table like napkin rings. If you want to craft your own, save your toilet paper rolls or toothpaste cardboard wrapping, and then let your imagination (or your child's) run wild. For a timeless, classic look, wrap the napkins with a little twine or burlap, then add a cinnamon stick, pine or twigs of fresh rosemary. Finish off with a homemade name tag.
Centerpieces
DIY Christmas centerpiece arrangements always make a table shine. It can be as simple as stringing bundles of holiday greenery - binding together long branches of seasonal blooms, like eucalyptus, pittosporum (Japanese evergreen shrub), or pine. Arrange them in a long greenery runner and tie the branches together loosely with twine. For that extra Christmas spirit, add sprigs of fresh berries throughout and carefully arrange candles, pinecones or ornaments for different holiday picks. You could even add fresh flowers. Other simple, yet gorgeous centerpieces, are moss balls placed in your favourite bowl, mason jars filled with paperwhites or go simplistic with a wooden board topped with pots, orbs, candles and/or pinecones.
Crackers
Crafting your own sustainable and eco-friendly crackers is a great way to truly personalize your crackers to each loved one on your Christmas list. So, start saving those toilet paper rolls, then head to your favourite craft store for some inspiration. To make yours even more festive, why not use spare Christmas wrapping paper in greens and reds, or go for full-on glamour with gold and silver paper? For the little ones, children's wrapping paper works well. Add a personal message, a little toy or an item inside.
Ornaments
Crafting unique, homemade ornaments is a fun activity for everyone in the family. From glittery to classic, whimsical to baked ornaments shaped as stars, trees and even Old Saint Nick, the web offers boundless ideas. If you want to keep it simple, white ornaments are very trendy this year. You can spray-paint the ones you have, and if trends change next year, it is easy to paint them a different colour. Making customized ornaments isn't only a great way to save money, but it can also be a great present too!
Homemade stovetop potpourri
Fresh and sweet scents make a home more inviting during the holiday season. Stovetop potpourris are fun, easy, and cheap and can linger in the air for hours. You can use cinnamon, orange zest, cranberries, rosemary, cloves and fresh bay leaves - whatever scents' you love. You can also gift potpourri; simply place whatever ingredients you want into a mason jar and wrap it with twine and a handmade tag.
We hope we have provided you with a little Christmas inspiration. Everyone at Excel Homes wishes you and yours a safe, happy and Merry holiday season.