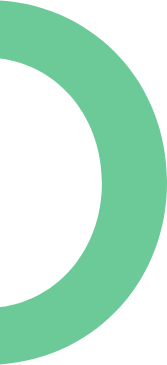 Designing with accent walls.
At Excel Homes, we strive for simplicity! Our goal is to make the home buying experience easy for you and we look for multiple ways to do this, including simplifying home design tips and tricks. Today we are taking a deeper look into accent walls and exploring why we love to include these in all of our show homes.
When moving into your new home an accent wall can be a great way to add character to a room or personalize a space to match your unique style. They are typically quick and easy to apply and will instantly reimagine the room.
Our talented design team at Designers Edge will agree with us on this, as they incorporate accent walls in most of their projects. They say: "Accent walls are an easy way to draw attention into a space. The great thing about incorporating an accent wall is that it can always be changed out after time without breaking the bank and it can be done in any room! It's a win-win!"
For our homes, we typically showcase two different accent wall techniques, either wallpaper or paint.
Accenting with Wallpaper
Wallpaper is a design trend that will never die, in our opinion. It's a great way to make a high-impact statement or subtly add eye-catching texture to a space.
"When we work with Excel Homes, we often opt for wallpaper in their show homes for maximum impact. Wallpaper can be used for adding an extra layer of texture to make the room feel full and inviting, or simply as a bold accent in a space" says our team at Designers Edge.
Although wallpaper can be expensive and the installation should be done professionally, the overall look and feel of adding this design element to your new home is worth it.
Accenting with Wall Paint
An easier and less expensive option for adding a feature wall is paint, which still has the ability to alter the mood of a room. The Designers Edge team recommends this route if someone were to look for the same impact but are on a tighter budget.
"Painting one wall directs your eye to one area. This is beneficial in making the room feel cozier, especially in cases where the ceilings are high. On the other hand, painting all walls in a room will create a moody and dynamic environment."
Whether you are looking to completely transform a space by adding your own personality or create subtle textured design details, an accent wall is a perfect solution! The best part? If you don't like it over time you can always switch it up. Paint and wallpaper can be covered up when your design inspiration hits you next.