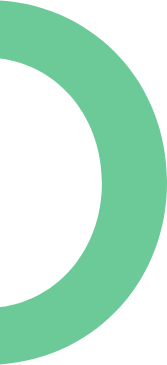 Defining spaces in an open concept home.
Who doesn't love open floor plans? Over the last decade or so, open concept has become synonymous with today's design style. It has been driven partly for its appeal of the idea of togetherness; where a parent can concurrently make breakfast while keeping an eye on the toddlers playing in the living room. Or guests can move freely from the kitchen island to the living room sofa, unencumbered by obstacles like doorways. Open concept layouts also provide boundless opportunities for you to get creative with decorating and your furniture arrangements.
After all, says Designers Edge interior designer Ashley Dolph, open floor plans encourage you to create distinct areas and section off cozy corners.
"Colour and unique area rugs are both easy ways to carve out distinctive areas in your concept layout, while giving your space a sense of home," says Ashley. "With attention to layout, materials, and art, you can create multiple inviting and intimate spaces that complement and flow into one another. The overall effect will be warm and social and will allow your own personality to shine through."
To create a layout that feels cozy and inviting, follow Ashley's inspiring design tips:
Create cozy corners with rugs: Laying down rugs is a fabulous and easy way to establish defined areas. As well as offering visual interest and softness underfoot, rugs can also be used to outline zones with specific functions within a room. For instance, place a rug where you'd like to have a dining room table and then place another nearby where you'd like to ground the living room. P.S. the rule of thumb regarding rugs is they should always be larger than the furniture that will sit on them.
Colour: One of Ashley's favourite design tricks for transforming an open floor plan into more defined spaces is through colour. Besides separating spaces, furniture and finishes really pop against vibrant walls. It need not be all walls, consider one signature wall in a strong accent colour for that wow factor. When Ashley speaks of colour, it isn't just painted. To balance out the scheme, combine multi-coloured pillows, artwork, and accent pieces to provide a cohesive look and yet give the illusion of separation.
Striking wallpaper: Today's wallpaper is truly pieces of art. Define your boundaries with a signature wallpaper - whether dramatic, geometric, floral or subdued. You can even design your own wallpaper. It's a great outlet to allow your creativity and personality shine.
Statement light fixtures: Lighting has the power to enhance ambience and mood, while also distinguishing spaces. Options include architectural pendant lights to illuminate a kitchen island, a cluster of pendant lights over a dining table, downlighters over the worktops. Lighting - in champagne brass, gold or matte finish - can be super impactful but don't forget to make sure your light fixtures tie in with your furniture.
Ceiling treatment: A drop ceiling can be used to visually separate different areas in a room. It's costlier than the other options, says Ashley, but a drop ceiling over a dining room table creates an intimate space that stands out.
Artfully arrange furniture: Group the furniture in a way that makes sense, so that it contributes to outlining that space. Move furniture away from the walls and create seating and conversation areas. Visual dividers can also be created through bookcases, screens and furniture like a console behind a sofa – because let's be honest, no one wants to see the back of a sofa.
Finally, let your personality shine through: Large open-plan living rooms can lack character so adding personal objects will make the space homely while anchoring different areas.