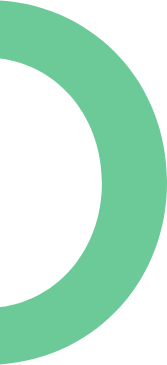 Calgary's Best Restaurants for Family Friendly Dining
Diner Deluxe, Aspen Landing. Gourmet brunch and lunch are on offer at the family friendly Diner Deluxe in Aspen Landing. House favourite dishes, like the maple fried oatmeal and breakfast poutine are sure to please the adult palate, while the kiddos will enjoy munching on pancakes with mixed berries or the egg in a nest. There's also a kids' play area to keep the little ones entertained while you wait for your meal to arrive. The Aspen location also takes reservations, so you'll never have to wait for a table!

Famoso. With four locations throughout greater Calgary, Famoso is a fantastic option for families. Every kids special is under $10 and includes an entrée, beverage and scoop of gelato. The authentic Neapolitan thin crust pizza is a must try, and the Margherita pizza is available for just $8 on Monday during Happy Hour. Colouring sheets and pizza dough are also given to little diners so that they can play at the table.
The Keg. We love the free sourdough loaves and kids' appetizer platter at The Keg. While your little ones colour and nibble on warm bread, fruit, crackers and veggies and dip, you can enjoy a leisurely cocktail or glass of wine. You'll also find plenty of choice on the kids' menu, which starts at just $11 per entrée, and include a choice of fries, Caesar salad or seasonal vegetables, as well as a beverage and ice cream.
Montana's BBQ & Bar. Your kiddo will eat free at Montana's every Tuesday night (with the purchase of an adult entrée). Meal options, which include Scoobi Doo Noodles and mini-burger sliders, come with a choice of side and dessert. The tables are also covered with paper that your little ones can draw on. Free food – and colouring on the table? We say "yes please!"
White Spot. Head to White Spot for the legendary burgers and Pirate Paks. All kids' meals are served in a take-home pirate ship and come with golden chocolate coin and a scoop of ice-cream, as well as a choice of fries, grape or apple slices, veggies & dip, steamed broccoli or carrots, mini salad or Caesar. For adult entrees, you'll find everything from sandwiches and salads to traditional turkey dinner, New York steak and chicken pot pie.
- by Mhairri Woodhall