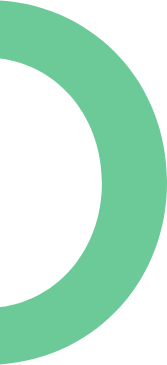 BILD Calgary Awards 2022 - Finalists

The BILD Calgary Awards celebrate innovation and excellence in the residential construction industry in Calgary and its surrounding region. Providing remarkable customer service and well-crafted homes for our customers has always been our number one priority, and we are honoured to be acknowledged for the shared success this past year!
The BILDCR Awards are held annually to highlight the amazing achievements of BILD Calgary Region members. With over 60 awards available, the benefits of being recognized as a BILDCR Award winner are endless. BILDCR works closely with various levels of government and stakeholder groups to ensure vibrant,
established neighbourhoods and new communities in our region – now and in the future. BILDCR
provides our members with a variety of opportunities to learn, connect, and share knowledge to improve our industry and ultimately meet the housing needs of our communities in the Calgary region.

The finalists were announced on March 15, 2023, and Excel Homes has received 4 finalist nominations across the Advertising & Marketing and Single Family categories:

Best Large Format Marketing – Picture Perfect

Best Audio Media Marketing – Radio Ad
Best New Home – The Mason in Rangeview
Pure elegance, flexible and functional is just a few in-demand features that make the Mason incredible. With its open design features and floor plan, the L-shape kitchen opens up to the bright, sunny nook, and its impressive airy two-storey great room is perfect for entertaining.
Best New Home – The Newbrook in Rangeview
Functional and versatile, this home is sure to impress with its spacious kitchen concept opening up to the great room and nook, making it perfect for entertaining.

Congratulations to all of the finalists for their exceptional work and dedication to the homebuilding industry. These nominations wouldn't have been possible without each and every single member of our Excel Team and all the hard work they put in, and we couldn't be more proud of their contributions. Best of luck to everyone who received a nomination. Stay tuned for the official announcement at the BILDCR Awards ceremony on April 22nd.
To learn more about BILD Calgary Region, please visit:
https://bildcr.com/2022-bildcr...
#BILDCR #BILDCR2022 #ExcelHomes #Simplifyingyourjourneyhome