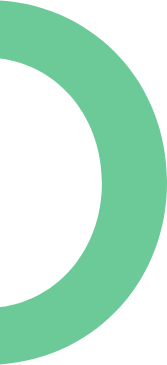 Back to school: How to setup your kids for success.
The lazy days of summer are beginning to unwind - days are becoming shorter and there's a coolness in the air. It's hard to believe that Autumn is right around the corner... and with the change of season comes back to school.
Most kids are excited to get back and see all their friends, but for some, heading back to school can be pretty emotional. Some may get very anxious about meeting new students and teachers.
While every family approaches the back-to-school process a bit differently, there is a common thread running through nearly every household across Canada at this time of year—while you can't eliminate anxiety completely, you can help your kids prepare for the back-to-school transition this fall by staying informed, talking things through, and listening to their concerns.
Here are a few tips we hope will make the transition back to school smoother, and happier for the whole family.
#1 – AFTER A FEW SUMMER MONTHS WITH NO REAL SET ROUTINE, IT'S TIME TO REBOOT!
That means getting your children back into a regular routine before school starts. This will help them transition a little easier from a relatively summer-free schedule to a school schedule. Set a reasonable bedtime hour, so they are well-rested and ready to learn.
Create good habits that will make busy school mornings run more smoothly. Teach the older children to lay out their school clothes the night before, so your child can get used to the routine. Not only will this save time and frustration, but your kids may get to sleep in a few extra minutes.
Another great tip is getting your children to fill their water bottles or pack lunches for the next morning. teacher and check out the classroom … that can go miles in easing their fears. Have them eat a healthy breakfast. Research proves time and time again the importance of starting the day with a well-balanced breakfast. Your children will be more alert and ready to learn.
#2 – STOCK UP ON SCHOOL SUPPLIES
Back-to-school shopping means much more than stocking up on a few pencils and notebooks. Besides ticking off the school supply list from school and checking flyers for the best deals, there are new clothes to buy. Most children get very excited about heading back to school when they are involved in the shopping process. Shopping for back-to-school clothes makes the switch easier for most kids because it can be fun, especially if they have a say in some of the clothing purchases.
Maybe it is time for a new backpack for the year, or if last years is still in great condition pull it out so all of the supplies can go inside the pack as they are purchased.
#3 – SET UP THEIR OWN STUDY SPACE
If they don't already have a study space, such as a desk in their bedroom, having their own designated study space will help ensure your children can be as productive and efficient as possible. Younger children need a place to work that is near a parent, so they can easily get help with assignments. A room at the kitchen table or island, or in a corner of the family room may be the perfect space. Older children usually prefer to study in a quiet spot like a bedroom or office.
#4 – KEEP IT POSITIVE
Get your children excited about the prospect of going back to school. First off, let your child know that first-day jitters are normal. Listen to what they tell you and acknowledge that their feelings are real. If they are starting a new school, ask for an orientation day to meet the teacher and check out their new classroom.
Another great tip is to organize play dates with your child's friends shortly before school starts so that they won't feel nervous about going back to school as much.
At Excel, we hope your children have a wonderful school year and that by following a few of these back-to-school tips, your child will be better prepared and eager to go back.