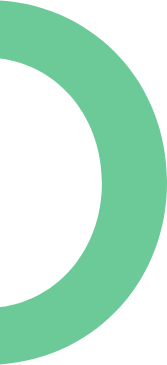 Baby-proof your home in 10 steps.
Babies keep you busy, especially once they begin crawling (and walking). Worrying about them getting into everything in your home can be stressful and time consuming, which is why baby proofing your home before they become too active is usually your best bet. Here are 10 tips for making your home safe for your little one:
1. They like to explore. To keep young ones from getting into poisonous household products while exploring, make sure to install safety latches on drawers and cabinets. This will help to prevent them from getting into anything hazardous.
2. They will get into each and every cabinet. If it has a handle, they will open it. Keep medicines in their original, child proof containers. If possible, store them in medicine cabinets where they will be out of reach, rather than cupboards or drawers.
3. They have tendency to fall down - especially when they first start to find their footing. Toilets can be very dangerous to little ones as they can fall in and hurt themselves or drown. Make sure to install toilet locks to keep them out of the water, especially when they first become mobile and are still wobbly.
4. They're curious little things. Reset your water thermostat to 120 degrees. Should they happen to turn on the taps this will help to ensure they don't burn themselves and save a trip to the ER.
5. They will stick their fingers anywhere and everywhere. Use outlet protectors or safety caps on outlets that are not currently in use to keep them from poking their little fingers where they don't belong. It can also be a good idea to upgrade any outlets near water with ground fault circuit interrupters.
Sun Solar & Electrical Ltd. in Calgary has even more great tips to protect your little ones from electrical hazards in your home that you may not have even realized existed.

6. They will discover the staircase - eventually. Utilize safety gates at the top and bottom of your staircases to ensure they don't take a tumble. Make sure they are hardware-mounted to the door frame to ensure they are secure and don't accidentally come off.
7. They like to play everywhere. Sharp edges like coffee table corners can be hazardous to young ones, especially when they're in playtime mode. Install edge and corner bumpers on fireplaces and furniture to protect them from injuring themselves.
8. They enjoy climbing. We don't call them little monkeys for nothing! To prevent them from falling through screens on windows, move furniture they could climb on to away from windowsills.
9. They like to grab onto things that hang. This includes necklaces, hair, and window cords. Window coverings with looped cords have the potential to strangle young ones. Replace or repair any such coverings in your home to stop an easily preventable accident before it happens.
10. They will try to move things. Little ones can be freakishly strong, so make sure to secure furniture that has the ability to easily tip. This includes such things as shelving and book cases. Use brackets or anchors to secure them in place.
Bringing a new baby home is an exciting and overwhelming time. You have enough to worry about just keeping this teeny, tiny human alive, don't let your home add to the stress. Make sure to baby proof your home so you can fully enjoy this special time, because they are only young once.