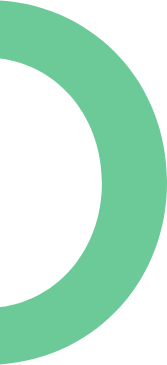 Fall is upon us, and you know what that means... it's time to decorate! Okay, maybe that isn't the first thing you think of doing when the leaves start to turn, but we're here to help draw some inspiration from the cozy autumn colours to help spice up your home decor. We've even thrown in a Tomato Basil soup recipe courtesy of Primal Soup Company located right here in Calgary!
We're diving into a few nature-inspired elements to easily elevate the decor around your home! Here are some of the best go-to tips and tricks from our designers at Designer's Edge:

Fall Colours

Natural and soft tones are the hallmarks of fall decor. Look to falling, and turning leaves for colour palette inspiration! This is the season to incorporate flashes of vivid reds, yellows, oranges, dark blues, and browns of fall colour into your home.
When adding vivid colour to a neutral room, the key to success is repetition. Autumnal accents strategically placed keeps the eye moving around your room. By positioning accents against different neutral backdrops, like a chair or walls, will create a balanced look.



Add Texture
A symphony of natural materials awaits. Complement the use of fall hues with rich textures and wood tones (think cozy, comfortable textiles to help maintain a soft and comfy vibe). One way to accomplish this is to layer chunky fabrics with smoother finishes, such as linens and cottons. This is easily done with the likes of rugs, throws, and pillows. Pro tip: A basket filled with a mix of colourful throws in your living room or bedrooms adds warmth.



Add Greenery
Many studies have shown the health benefits of surrounding yourself with flowers and plants. Incorporating seasonal flowers with branches, pussy willows, or pampas grass can create an inviting tone to any room.


Table Settings
Now that your home is dressed up for fall, it's time to upgrade your dining room table! It's all about an eye-catching centrepiece that can be created by utilizing some goodies from the garden (think mini pumpkins and freshly fallen leaves), or an elegant oversized vase with clipped branches, leaves and berries.
Fall is all about pumpkins, squashes, apples, and orange blooms which you can place as is on the table or in a variety of containers. Another crafty way to arrange these could be in wooden bowls or ceramic planters, it's all about using your imagination!
If you want to add a cozy glow to your table, try adding candles or battery-operated candles. Depending on how big your table is, add candles of all shapes and sizes (while keeping them in the same colour tone or family) to enhance the romance of your table decor.
FALL RECIPE
Tomato Basil Soup (Courtesy of Primal Soup Company)
This soup is a hearty, satisfying tomato soup. We use a rice slurry to thicken the soup to keep it gluten-free. Freezes well, serves 4.
Ingredients:
2 cups of cooked rice
Handful of basil, chopped
2 cups chopped mix of onion, celery, and carrot
1 heaping tsp fresh garlic
12 cups high-quality vegetable stock
1/2 red pepper, or roasted red pepper
40 oz. (2 large cans) tomato sauce
40 oz. (2 large cans) Muir's Fire roasted diced tomato*
2 cups heavy cream
Salt, pepper dry basil to taste
* or any fire-roasted tomatoes you can find, they give the soup a sweet and smoky burst of flavour!
Directions:
In a blender or food processor, make a thin surry using 4 cups vegetable stock, cooked rice, and fresh basil
In a large saucepan:
Sauté mix of vegetables with a drop of canola oil until translucent. Add diced red pepper and minced garlic, cook until soft
Add rice slurry mixture and the remainder of the vegetable stock (8 cups)
Add tomato sauce and diced tomatoes
Bring to a boil slowly, then turn off the heat
Stir in heavy cream, and add salt, pepper, and dried basil to taste
Serve immediately or keep in the fridge for up to 4 days. Enjoy!