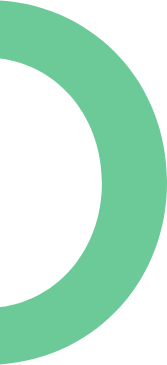 At Home: Birthday Bash Basics
Plan it Out. To ensure your party goes off without a hitch, begin planning around six to eight weeks in advance – especially if you plan on hiring an entertainer, such as a magician, super hero or princess.
Budget Baby. Set a budget, as costs can creep up quickly and home parties are often more expensive than ones booked at play gyms, bowling alleys and recreation centres.

Theme Trends. Picking a theme will help simplify your planning process, and there are a ton of fantastic options available. Get your kiddo involved by giving him or her two or three choices. For a little inspiration take a peek at these 120 themes.
Tick Tock. Decide on a time of day and duration for your party. For toddlers and younger kids, be sure to plan around nap times. First, second, third and fourth birthdays can be a bit overwhelming (for everyone!) so plan on an hour to an hour-and-a-half. Ease your way up from there, to a maximum of two-and-a-half hours (for children under the age of ten).
Guest List. The younger the child, the smaller the guest list (unless of course you include parents of little ones). The fewer the guests, the more manageable the party and the easier it will be on you and your child.
Let Us Entertain You. Hiring an entertainer allows you some time for tidying up, organizing the snacks, or simply enjoying a few minutes to yourself. Check out Raising Calgary's top ten entertainers for ideas.
Games Galore. Plan out one or two simple games to keep the kiddos occupied. Treasure or scavenger hunts are fun for older kids, while pin the tail on the donkey and duck duck goose are easy picks for the littles.
Gift Guide. Many of us have learned the hard way that gift opening can be chaotic at parties with younger children. Decide in advance if you want to do gift opening and talk about it with your kiddo. If you do decide to go for it, try making it into a fun game. Write your guests' names on a piece of paper, pop them into a hat and then pick a name and have your child open the gift from that person.
Favour Fun. Select a party favour that fits with your theme and have your child hand it out to guests as they leave, and thank them for coming.
-By Mhairri Woodhall