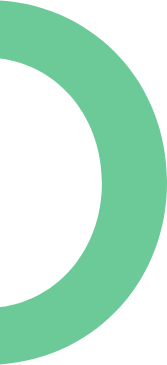 Are you ready to downsize?
Whether you're recently retired or a new widow – you've probably thought about downsizing. Alleviating yourself of unused space and hefty monthly bills can seem appealing, but choosing to downsize out of your family home is a big and often emotional decision. Here are some things to consider before making the move:
1. See the big picture. If you've lived in your current home for many years with your children, it can seem eerily empty once they leave. The additional bedrooms and formal dining area may no longer be needed now that you're just a household of two (or one). If you can cut costs on your monthly mortgage payment and start to save more steadily for retirement, it's probably worth living in closer quarters.
2. Don't go too small. It can be easy to get carried away when you begin to look at new homes. If you're recently divorced or have lost a spouse, you may feel you can make do with little square footage. However, it's important to be realistic in terms of size. Even though it's only yourself, you'll still need enough room to live your everyday life. Don't buy a studio apartment just because it's $100 cheaper a month, chances are you'll probably miss the separation of rooms and a place to host guests.
3. Look at all costs. While moving into a smaller home may seem like a foolproof way to save money, it's important to consider the hidden costs to ensure you don't lose money on the move. Moving to a condo from a detached home? Consider the condo fees. Do you have a ton of stuff to move out of your current home? Price out moving and storage (if you need it). Perhaps your new community has HOA fees while your current one doesn't? Make sure to factor those into your monthly budget as well.
4. Less maintenance. Downsizing your home can often result in having less house to maintain. This can help to free up your valuable time and money. If you live in a townhome or condo development, you won't have to worry about maintaining the exterior of your home, or ensure landscaping or snow removal is done regularly. Less square footage to heat? You can bank on lower utility bills. There are numerous aspects that make a smaller home more appealing – more money and free time are definitely a couple of them!
5. Consider your families location. Perhaps your children live on the other side of town and have recently had kids of their own. There's a good chance you'll want to be near them to enjoy those precious years with your grandchildren. If you live in a big city and reside on opposite ends of town, you may want to think about moving to their district. A forty-five minute commute every few days will add up, especially when the roads begin to ice over. Living nearby means more quality time with the ones you love.
6. Think about your things. If you're moving from a 2200 square foot home to an 800 square foot condo, you obviously know you can't bring all of your stuff with you. Whether you choose to sell off all of your old furniture and purchase smaller pieces or put items into storage – it's going to cost you. Consider which pieces you cannot live without and do a test to see if they fit in your new space. It's possible you have antique pieces that belong to family that you can't bear to part with, if this is the case make sure to factor the cost of renting a storage unit into your new monthly budget.
7. Live where you work/play. Many people look to downsize once they have retired, preferring a space they can simply lock and leave while they travel the globe. For some, this may mean wanting to be close to the airport to reduce travel time and transportation costs. While others may be looking to leave the suburbs behind and move closer in, ensuring everything they need is only minutes away. Maybe you're ready to get rid of your vehicle and embrace inner-city living, which will mean you want to look for a place close to public transit. Consider your lifestyle now and for the next ten years.
8. Your new "forever" home. Many people envision growing old in the homes they raise their children in, however; this is not always the case. Make sure you're comfortable with the new home you choose as it will be your new "forever" home. This will be the house you truly grow old in. You'll probably retire in it (if you haven't already) and watch your grandchildren grow up. Moving is a hassle – it takes a lot of time and work, and once you've settled, you won't want to do it again.
Making the decision to downsize it's a big step. Instead of thinking about everything you'll leave behind when you move, consider all of the positive things you'll get in return. Shorter commute? Yes, please! Less house to clean? Sign me up! Downsizing has the ability to be the best thing you ever did – just make sure you're 100% ready for it.