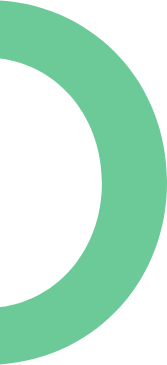 2019 guide to Halloween décor: Staff tested!
Doesn't everyone know a neighbour who goes all out to create a magically spooky lawn in order to see the awe and excitement on the faces of little ghosts and goblins who come to the door? Well, you can too!
Excel Homes spoke to Designers Edge interior designers Amber Desilets and Ashley Dolph for some great, fun, easy and inexpensive ways to design your most memorable Halloween Excel Home yet!
So get ready to learn the best ways to fashion a home that is full of the Halloween spirit. Better yet, you can start by "shopping" in your own home instead of heading to your closest mall.
For example, grab your Christmas garland out of the box in the garage, weave orange lights into it and voila your staircase now features a ghostly nighttime glow.
"Most people have lots of items in their own homes that can easily transform into great Halloween decorations," say Designers Edge interior designers Amber Desilets and Ashley Dolph. "Using vintage pieces like a caldron that doubles into a punch bowl during your Halloween party is just one idea. Another really fun idea is to fill latex gloves with water, freeze them into creepy ice cubes. Or, head to Michaels Craft Store to buy little plastic spiders and freeze those in your ice cube trays."
Both went on to say that your computer and Smart Phone can also offer a treasure trove of creativity.
"You can get so much inspiration from Pinterest," say both. "We especially love Instagram … search different hashtags for even more ideas."
Impress your little trick or treaters and family with some of Amber and Ashley favourite ghoulishly fun décor ideas:
Outdoor Décor: Dress up your porch or front entrance with spooky Halloween wreaths, and wow your friends and neighbours with creepy trees adorned with lights and lanterns. Instead of your traditional pumpkin, why not paint them black and white, using chalk paint? Another great pumpkin idea is to hollow one out and place your candy in it!
Floating witches' hats: Add a bit of whimsy to your exterior or interior décor. For an even more dramatic effect, add flameless candles and hang the witches hats at different heights - even upside down. You can purchase these at any dollar store or Home Sense.
Instead of placing your tin cans in the recycle, reuse them. With a little imagination, those tin cans can become luminaries, candy stuffers or just about anything you can dream up. With a few supplies like colourful sheets of paper, scissors, acrylic paints or even toilet tissues you will create amazing homemade Halloween decor – cheap and unique!
Paper banners: decorate your mantel or just about anywhere in your house with your own handcrafted banner. All you need is some string, paper and a few supplies. (PS. There are several websites offering free templates … just let your fingers do the walking and log onto sites such as: https://www.bannersnack.com/halloween-banners.html).
Printed Halloween candles: Ok, who doesn't have a drawer full of candles (either real or battery operated) of all shapes and sizes? Those seldom used candles can become a spooky flickering display of skeletons, frightful cats or ghost prints. You can either draw them yourself on pieces of plain paper and glue them on the candles. Or, you can download Free candle wrapper prints at https://mrprintables.com/printable-halloween-decorations-candle.html.
We hope that we have inspired you with Amber and Ashley's easy, inexpensive and great DIY ideas. Meantime, remember to use caution with candles around your little ones.
Everyone at Excel Homes wishes you a devilishly fun Halloween night!