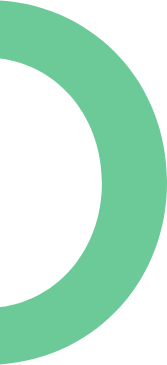 10 festive holiday decorating tips.
The holidays are fast approaching. At Excel Homes, we believe it is one of the most magical times of the year!
Do you dream of creating that beautiful winter wonderland home that looks like a design show transformation, or one from your Pinterest boards?
Excel Homes went straight to the experts – Calgary interior designers Amber Desilets and Ashley Dolph, principals at Designer Edge – to bring you their best Kris Kindle tips.
"First off, we both feel that you don't need to overdo the Christmas decorations; keeping your décor simple can be very impactful if done right," says Amber and Ashley. "Less is truly more."
"If I have to give one piece of advice it is to keep your holiday décor personal," says Ashley. "Make sure your personality shine through your home … you don't have to follow trends."
Amber goes on to say: "Stay on theme with your decorations. I also like to change up and edit my decorations every year to keep it fresh."
Whether you prefer traditional or contemporary or a fusion of both styles, Amber and Ashley promise you'll find something that'll speak to your holiday decorating taste and style on this list.
Here are some of Amber and Ashley's favourite eye-catching Christmas décor ideas:
Bring cheer to your front porch: These gals love a door festooned with unadorned fresh garland or garland weaved with small twinkly white lights. Then, fill a few of your favourite pots or baskets with birch logs and wintery plants of your choice. Complete your décor with a classic natural or store-bought wreath on the door.
Non-traditional trees: Tired of sticking to red and green? For the past several years, white Christmas trees have been in vogue … and they still are for those who like a sleek, modern Christmas. However, there now is a new trend showcasing a palette of pink and lime green trees. Although not for everyone, these soft hues can work well for those who want to incorporate their year-round colour scheme.
Head outdoors for inspiration: Tap into your DIY self by incorporating plenty of natural elements, such as twigs, pine cones, evergreen boughs, branches into your décor.
Light up your home: One of the simplest ways to add ambience is with candles and votives. We love the idea of a white pillar inside a glass container surrounded with bits of greenery, or surround candles with smaller accents, like foliage, small ornaments or berry twigs, to create an elegant centrepiece.

Dial-up rustic charm: Dust off your antique vintage finds — wooden boxes, snow-covered tabletop trees, antique wooden skates, and vintage sleds — and use them to decorate any room in the house. Adorn your chandelier and buffet table with fresh sprigs of evergreen, snow-dusted and frosty trees.
Make your own advent calendar: A symbol of the Christmas countdown, you don't have to go with the chocolate filled calendar. Let your imagination take flight by making your own with paper tags and on-theme trinkets. There are several tutorials online.
Cheerful ways to use burlap: Again, dial in your DIY with inexpensive burlap, which can be used to create your own personal Christmas stockings that are sure to be Santa approved. Don't forget to deck them out with your family members' names.
Curated gift-wrapping ideas for under the tree: Opt for brown paper. Top off your wrapped presents with rosemary sprigs, candy canes, tiny bells, pine cones, garland, holly, fake snow … let your creativity soar here.
Eye-catching mantel and staircase: Bring in the natural evergreen and wrap it around your staircase… best of all is the festive smell! Deck out your mantel with evergreen, then incorporate candles, decorative mini trees or whatever you want.
Tired of sticking to red, green, and gold? Taking cues from the rainbow is much more festive than you might think. This is when thinking outside the box is a great idea!
Everyone at Excel Homes wishes you and yours a safe, happy and merry holiday season.