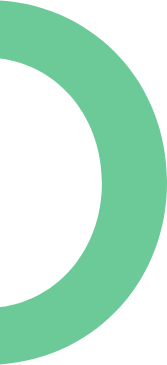 10 at-home activities for you & your kids.
We know it's not easy to keep your little ones entertained during these times, so we are here to help! Here are a few activities for you and your family to enjoy while staying at home and practicing social distancing.
1. Create a pillow fort: Not only is this an activity for the whole family, but it can be used as a great new space for watching movies and playing games.
2. Baking quarantine treats: A fun and tasty way to spend time at home, plus who doesn't need a cookie after a long day of quarantine.
3. Go where few have gone before…SPACE: More specifically Mars! Walk around Mars with NASA's 360 virtual tours of the foreign planet (https://accessmars.withgoogle.com/)
4. Break out the board games, card games, puzzles, etc.:Running low and need more? Amazon is the place to go!
5. Science Rules with Bill Nye: Class is in session as our favourite science teacher as he walks you and your kids through multiple at-home experiments (https://www.billnye.com/home-demos)
6. Learn a new dance: Tik Tok is taking over the internet with catchy and simple dances that you and your family can learn, just like the Eh Bee Family did (https://www.youtube.com/watch?v=MlnneMnqwyQ)
7. Story Time: The public library is hosting live storytimes to continue encouraging reading and inspire creativity (https://www.instagram.com/calgarylibrary/?hl=en)
8. Picnic Meal: Replace your typical weekday lunch with a picnic! Back a bag and head outside to the backyard or stay inside (maybe in the fort you just built?)
9. Outside: During these times it's important to breath fresh air. While respecting social distancing and staying in your neighbourhood, head out for a walk and enjoy the sun while it's out.
10. Movie Night: Take turns picking a movie…make a schedule and give over the (remote) control to a different person each night.
Hopefully, you can draw some inspiration from this list and have some fun while you're at it! From all of us at Excel Homes, we hope that you and your loved ones are staying safe and staying healthy. We ask that everyone continue to stay updated with www.alberta.ca/covid19 for the latest information on this situation.