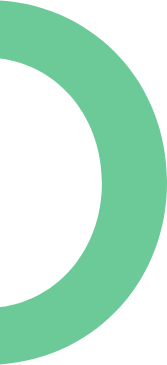 Heartland in Cochrane
Excel Homes is the exclusive builder in Heartland selling laned homes.
Situated near vibrant downtown Cochrane, Heartland offers heartfelt connections, family-friendly accessibility and a slower pace of life. Enjoy fun for ages with two playgrounds, outdoor workout equipment, and areas for future sports programming. Enjoy convenient access to local restaurants, shops and services, and quick access to some of the west's best recreational amenities including Ghost Lake, the Canadian Rockies via Highway 1A and Highway 22.
Homes available in Heartland
Laned
Front Garage
Duplex
Quick Possessions
Show Homes
Product Menu
Baldwin
2294 SQ FT | 3 Bed | 2.5 Bath
from the Low $500s
Bellevue
1795 SQ FT | 3 Bed | 2.5 Bath
from the Low $400s
Burton
1493 SQ FT | 3 Bed | 2.5 Bath
from the Low $400s
Collingwood
2235 SQ FT | 4 Bed | 2.5 Bath
from the High $400s
Dawson
1597 SQ FT | 3 Bed | 2.5 Bath
from the Low $400s
Fleetwood
2136 SQ FT | 3 Bed | 2.5 Bath
from the High $400s
Garnet
2075 SQ FT | 3 Bed | 2.5 Bath
from the High $400s
Glenwood
2353 SQ FT | 4 Bed | 2.5 Bath
from the Low $500s
Grandin
1663 SQ FT | 3 Bed | 2.5 Bath
from the Mid $300s
Huntley
1435 SQ FT | 3 Bed | 2.5 Bath
from the High $300s
Jackson
1490 SQ FT | 3 Bed | 2.5 Bath
from the Mid $300s
Jamieson
1786 SQ FT | 3 Bed | 2.5 Bath
from the High $400s
Jensen
1579 SQ FT | 3 Bed | 2.5 Bath
from the Mid $400s
Kendrick
2150 SQ FT | 3 Bed | 2.5 Bath
from the High $400s
Kenton
2259 SQ FT | 3 Bed | 2.5 Bath
from the High $400s
Southport
1980 SQ FT | 3 Bed | 2.5 Bath
from the High $400s
Stanley
1870 SQ FT | 3 Bed | 2.5 Bath
from the High $400s
Windsor
1754 SQ FT | 3 Bed | 2.5 Bath
from the Low $400s
Dawson
322 Clydesdale Avenue
1599 SQ FT | 3 Bed | 2.5 Bath
$439,900
QUICK POSSESSION
Jackson
217 Clydesdale Avenue
1482 SQ FT | 2 Bed | 2.5 Bath
$379,900
QUICK POSSESSION
Burton
2052 SQ FT | 4 Bed | 3.5 Bath
SHOW HOME
Kendrick
2703 SQ FT | 4 Bed | 2.5 Bath
SHOW HOME
Mon - Wed - Appointment Only
Thur - Fri - Closed
Sat, Sun & Holidays - Appointment Only
Download Maps
Phase 3
Phase 5
Phase 7
Amenities